SHACK RUM Super Spiced is a very special spirit.
It started as an experiment to create the ultimate mixer rum of high premium quality. The result became a super versatile rum that – with a little bit of mixology – can be pushed to emphasise any of the 8 blended botanicals.
A true playground for any bartender and a treat for everyone enjoying it.
But that is not all. It is wonderful as a straight or on the rocks drink. A natural sweetness with beautiful hints of ginger, star anise, cinnamon, nutmeg, lemon zest, orange zest and vanilla. An instant hit. Straight from the rum shack.
40% alcohol
Flavour description: strong botanical and spiced accents
Ageing base rums: minimal 5 years
Maceration containers: sherry casks – oak
Dark chestnut colour
Distilled from:

100% pure cane sugar molasses

100% premium botanicals

:

ginger, star anise, cinnamon, nutmeg, lemon zest, orange zest, vanilla (Madagascar)
SHACK RUM Super Spiced is a rum blend for trances that unfold the realm of opportunities. It wears the mark of Papa Legba, the guardian of the crossroads and the messenger of destiny. The colour associated with Papa Legba is red.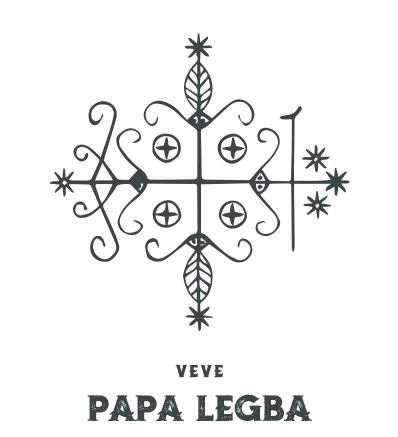 Cast your spell to remove obstacles & clear the path to your goals.
This sacred Veve symbol represents the Loa Papa Legba.
Combine it with offerings of bread, coffee or straw
to unleash the mystic powers of your spell.
A REAL AWARD WINNER!

We have created a bold impression on the spiced rum market with this Shack Super Spiced blend.  Since our launch in 2015 our Shack rum SuperSpiced hasn't stopped to impress professionals and connoisseurs. Every year we won great prizes:

Grand Gold Medal at Concours Mondial de Bruxelles 2015
Two Golden Stars for the Superior Taste award 2015 at the International Taste & Quality Institute (iTQi)
Gold Medal Winner at the Rum Fest Paris 2015 – 2016
Silver Medal Winner at the Rum Fest Paris 2017
Discover our other excellent rums: