NEXT LEVEL RUM MIXER
Shack Red Spiced is definitely setting a new quality standard for spiced mixer rums. The alpha rums used in the base blend of our Shack Red Spiced are aged between 3 and 5 years. The botanical maceration is finely tuned to the essential purpose of this rum: offering a great base for any mix or cocktail.
A bartender's playground!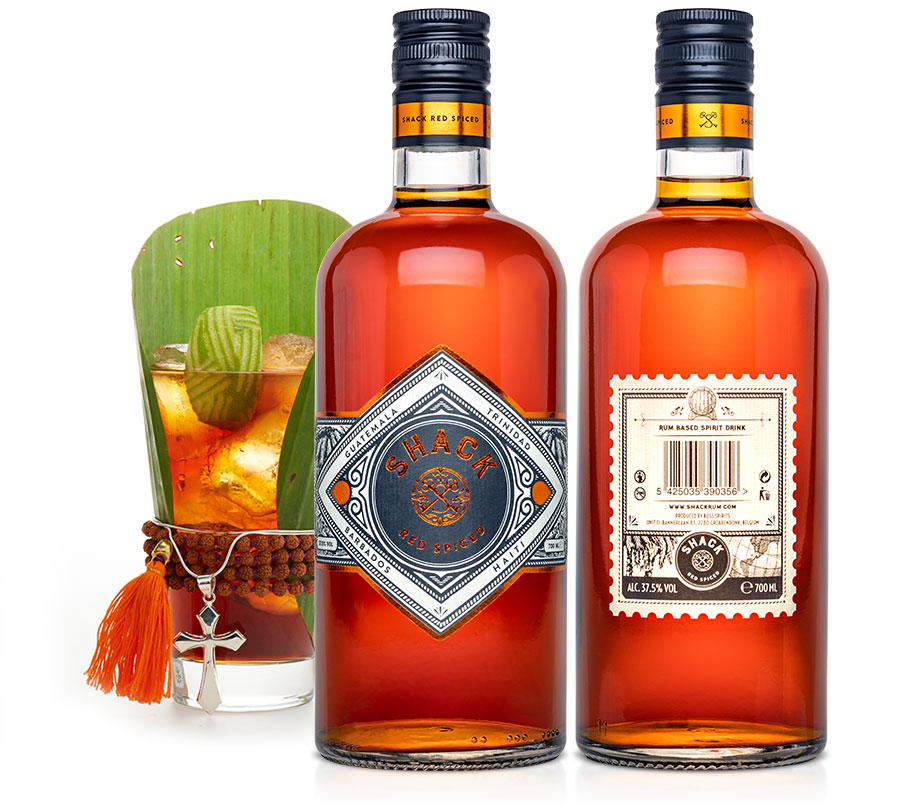 37,5% alcohol
70 cl quality standard rum
Strong botanical & spiced accents
Ageing base rums: 3-5 years
Maceration containers: sherry casks – oak
Light dark chestnut colour
Distilled from:

100% pure cane sugar molasses

100% premium botanicals

: ginger, cinnamon, cloves, nutmeg, cardamom, lemon zest, orange zest, vanilla aroma
Create a Christmas aperitif like a pro in 5 simple steps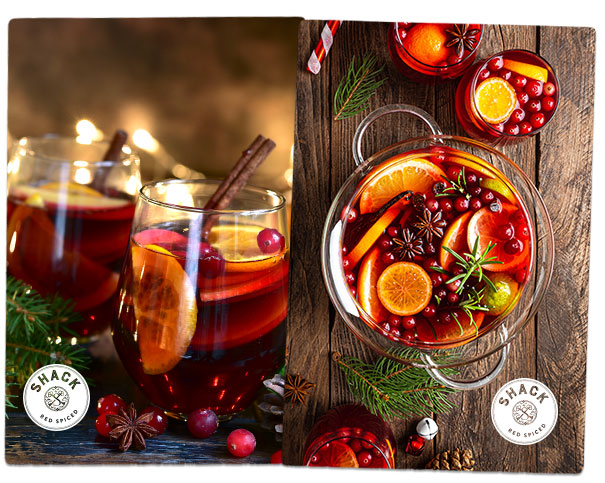 You can create this Shack Punch in a big bowl, now you have an excellent rum aperitif for many guest at once!
For 1 cocktail:
6cl Red Spiced Shack Rum
10ml lime juice
30ml orange juice
30ml pineapple juice
Ice cubes and/or shaved ice
(option: Angostura bitter)
Possible decoration:
Fresh mint leaves
Fresh slice of orange
Pineapple leaf
Create the cocktail
Add ice in a cocktail shaker
Add 10ml lime juice
Now add 30ml pineapple juice and 30 ml orange juice
Finally add 60ml Shack Rum Red Spiced
SHAKE IT… SHAKE IT… SHAKE IT… (or stir)
You can decorate this cocktail with fresh mint, orange slices, pineapple leaves and maybe a few drops of Angostura Bitters
CHEERS!
---
Not your usual afterwork drink: Cuba Libre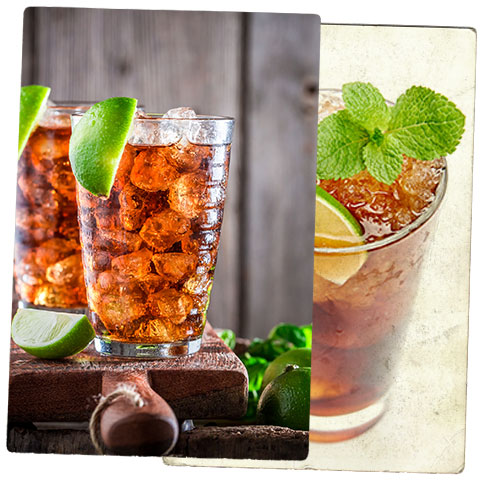 For 1 cocktail:
5 cl Red Spiced Shack rum
Cola
2 parts of lime
Ice cubes
Possible decoration:
Quarter of a lime
Fresh mint
Create the cocktail
Poor ice in a glass
Add 5cl Shack Rum Red Spiced
Top off with a cola
Squeeze 2 parts of lime
Stir & ready!
CHEERS!
---
---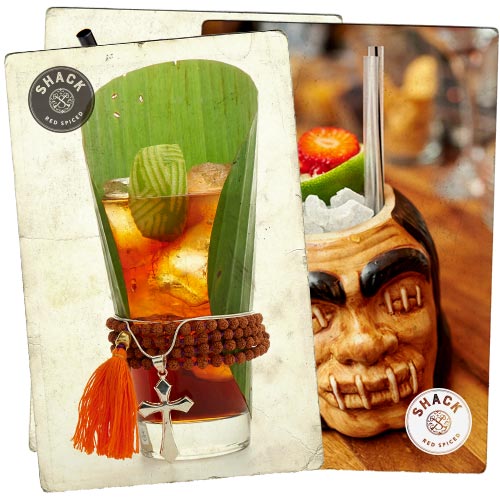 Discover our other excellent rums: